What to Do After a Rear-End Motorcycle Accident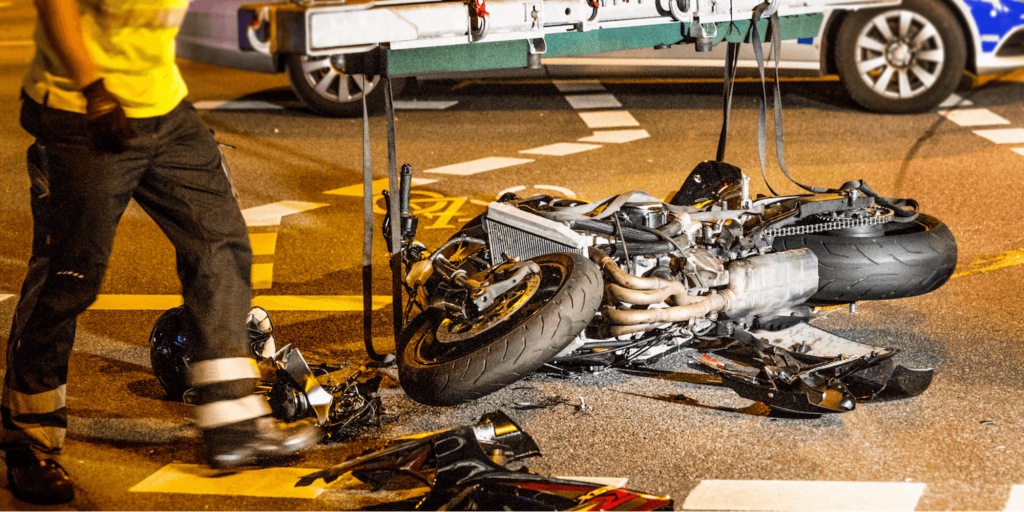 Motorcycle accidents can be life-altering, and rear-end collisions are among the most common. According to the National Safety Council (NSC), 20% of all motorcycle fatalities involve this type of crash, with another 18% caused by a head-on collision. Those who survive often face serious injuries that can have long-term implications. If you or someone you love has been involved in a rear-end motorcycle accident, you may need help navigating the aftermath. In this article, we'll cover the common injuries that are associated with these kinds of accidents and what you can do after one.
Common Injuries in Rear-End Motorcycle Accidents
• Whiplash: This is the most common type of injury experienced in automotive accidents, including those on motorcycles. This type of injury occurs when the head and neck are abruptly jolted backward and forward as a result of being hit from behind with force. Symptoms include pain, stiffness, and headaches.
• Back injuries: In the event of a rear-end collision, the rider's spine can be twisted or compressed, leading to severe back injuries such as herniated discs or spinal fractures. These injuries can be severe and may require surgery for proper treatment. Back injuries are often permanent.
• Road rash: This type of injury occurs when riders skid across rough surfaces after being thrown off their bike. It can lead to serious burns and open wounds that take weeks or even months to heal properly.
• Broken bones: The force of a rear-end collision can cause riders to break bones in their arms, legs, hands, feet, or face. Depending on the severity of the break, some may require extensive medical care and rehabilitation before they can get back on their feet.
• Lost limbs: Rear-end crashes can be devastating, leading to traumatic amputations that may trap or mangle your limbs. This sudden loss of a limb can be life-altering as you must come to grips with both the physical and emotional changes it brings.
Steps You Can Take After an Accident
1. Seek medical attention immediately – Even if you don't feel injured right away following an accident, it is important to seek medical attention as soon as possible because some injuries may not show up until later on down the line.
2. Gather evidence – To prepare for insurance claims and any possible legal action in the future, it's advisable to take photographs of your motorcycle, including any visible damage, at the scene of the accident. Written eyewitness accounts are also extremely helpful for insurance companies and lawyers alike. If the police are on the scene, make sure you get a copy of the report.
3. Contact your insurance company – After all evidence has been gathered, notify your insurance company about what happened so they can start processing your claim and help cover any medical costs incurred as a result of your accident.
4. Contact a personal injury lawyer – If you believe that another party was at fault for your accident, consider hiring a legal professional who specializes in personal injury law so they can help protect your rights and assist with filing a lawsuit if necessary. They'll also be able to advise you on how much compensation you're entitled to receive for any damages caused by someone else's negligence or recklessness.
Our Colorado Motorcycle Accident Lawyers Are Here for You.
Our Colorado motorcycle accident attorneys have years of experience handling all kinds of motorcycle accidents and will ensure that you're protected throughout this entire process. For a free and completely confidential case evaluation, call the Kanthaka Group at (719) 633-2222.
The information contained on this site is for general reference only and shall not be used or construed as legal advice. We make no representations or warranties of any kind, express or implied, about the legality, completeness, accuracy, reliability, suitability, or availability with respect to the website or the information, products, services, or related graphics contained on the website for any purpose. The Kanthaka Group does not represent you in any matter unless there is a fully executed Fee Agreement signed by both a client and an attorney along with processed payment of any applicable retainer.