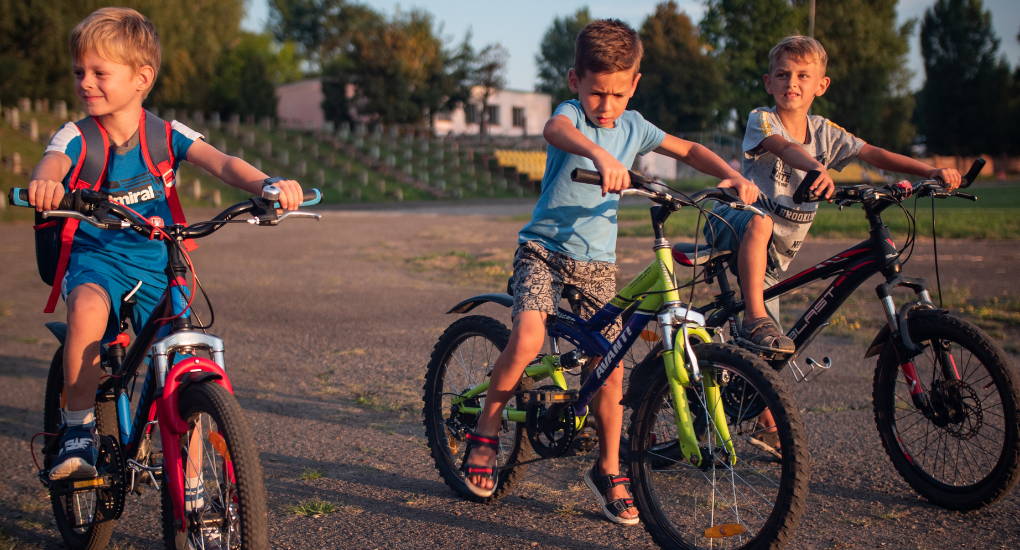 Often in the family law component of this practice, we deal with complaints of child neglect. Either a parent is making an accusation against their estranged or former partner in a child custody matter; or, the State in acting on a complaint is investigating and addressing a neglect allegation. Many of these complaints have made me scratch my head.
Okay, I will admit it, I am an "old guy." But, when did the norm for parenting go from what I experienced growing up to children having to be kept under constant surveillance? Nope, don't say that it's related to an increase in child abductions or other crimes against children; it is a position simply not supported by the statistics kept by the Department of Justice and its Bureau of Justice Statistics. In fact, over 90% of child abductions are actually committed by parents and only 1% are committed by strangers. The statistics for the population of all children reported missing is even less supportive of the over-protectionism that has run rampant in our society and robbed children of their independence. Actually, 91% of missing children are runaways.
Compiled by https://letgrow.org/crime-statistics/
When I was growing up, as I am certain was the case for anyone over the age of 40, during the Summer we were kicked out of the house after breakfast and told to be home or call if you were having dinner at a friend's house when the street lights came on. We walked or biked to school, to friends' homes, or to run an errand to the grocery store for Mom. We played in the parks and woods without adult supervision. And, remember, these were the days before cell phones. To call home, you had to use a telephone. Mom couldn't call you every thirty minutes to check if you were still breathing and there weren't GPS trackers to keep your location at hand.
But today, a parent allowing a child to pursue those very activities—or to even be at home alone for the day—runs the risk of a neighbor calling Child Protective Services (a system that seemingly has never found a parent with parenting skills acceptable to the State). That is, until now.
On March 30, 2022, Governor Polis signed House Bill 1090 into law. This law gives children reasonable independence; independence to be children. Before it landed on the governor's desk, the bill received unanimous support from the State Senate and House. Politicians from both sides of the aisle said children today do not have the same level of independence that previous generations enjoyed, but they should. Rep. Mary Young, from Greeley and a long-time child advocate, said in a recent release, "This bill makes it clear that there is no need to get the authorities involved when kids are out and about in their neighborhood, walking to school or playing on the playground. When youth are given independence they grow, learn and thrive and we're pleased to pass legislation that empowers their right to independence."
Here is the text of the Bill which refines the definition of child neglect; it serves to amend C.R.S. 19-1-103 and the definition of child abuse or neglect.
HOUSE BILL 22-1090: Reasonable Independence for Children
(b) A CHILD IS NOT NEGLECTED WHEN ALLOWED TO PARTICIPATE IN INDEPENDENT ACTIVITIES THAT A REASONABLE AND PRUDENT PARENT, GUARDIAN, OR LEGAL CUSTODIAN WOULD CONSIDER SAFE GIVEN THE CHILD'S MATURITY, CONDITION, AND ABILITIES, INCLUDING BUT NOT LIMITED TO ACTIVITIES SUCH AS:
(I) TRAVELING TO AND FROM SCHOOL, INCLUDING WALKING, RUNNING, BICYCLING, OR OTHER SIMILAR MODE OF TRAVEL;
(II) TRAVELING TO AND FROM NEARBY COMMERCIAL OR RECREATIONAL FACILITIES;
(III) ENGAGING IN OUTDOOR PLAY; AND
(IV) REMAINING IN A HOME OR OTHER LOCATION THAT A REASONABLE AND PRUDENT PARENT, GUARDIAN, OR LEGAL CUSTODIAN WOULD CONSIDER SAFE FOR THE CHILD.
This is great news for children and for parents alike. Get kids away from those screens and out into the Rocky Mountain air. Outdoor play might just reverse the childhood obesity crisis. It should serve to alleviate the fear of parents that letting their children explore the World around them risks State intervention into their family. Perhaps, we will actually see bike racks again at elementary and middle schools – which might even help with our carbon footprints.
At the Kanthaka Group, we support the rights of children to be children and of parents to allow children to have reasonable independence. So long as a parent is not being abusive or truly neglectful of their children, the State has no business being involved in fundamental decisions of child-rearing practices. Through such independence, children will learn, grow and thrive.